Integrity and Longevity
At R.E. Maher, we specialize in the construction of different types of civil concrete, such as culverts, roads, retaining walls, and other civil infrastructure. We use the latest materials and techniques to ensure that the site concrete we create, such as curb and gutter and sidewalk, is durable, safe, and meet the required specifications and regulations.
Our men hard at work behind the Gomaco machine constructing monolithic curb, gutter, and sidewalk at Mangini Ranch Subdivison in Folsom (Above)
Another monolithic pour at the new Watson Ranch Subdivison in American Canyon (Below)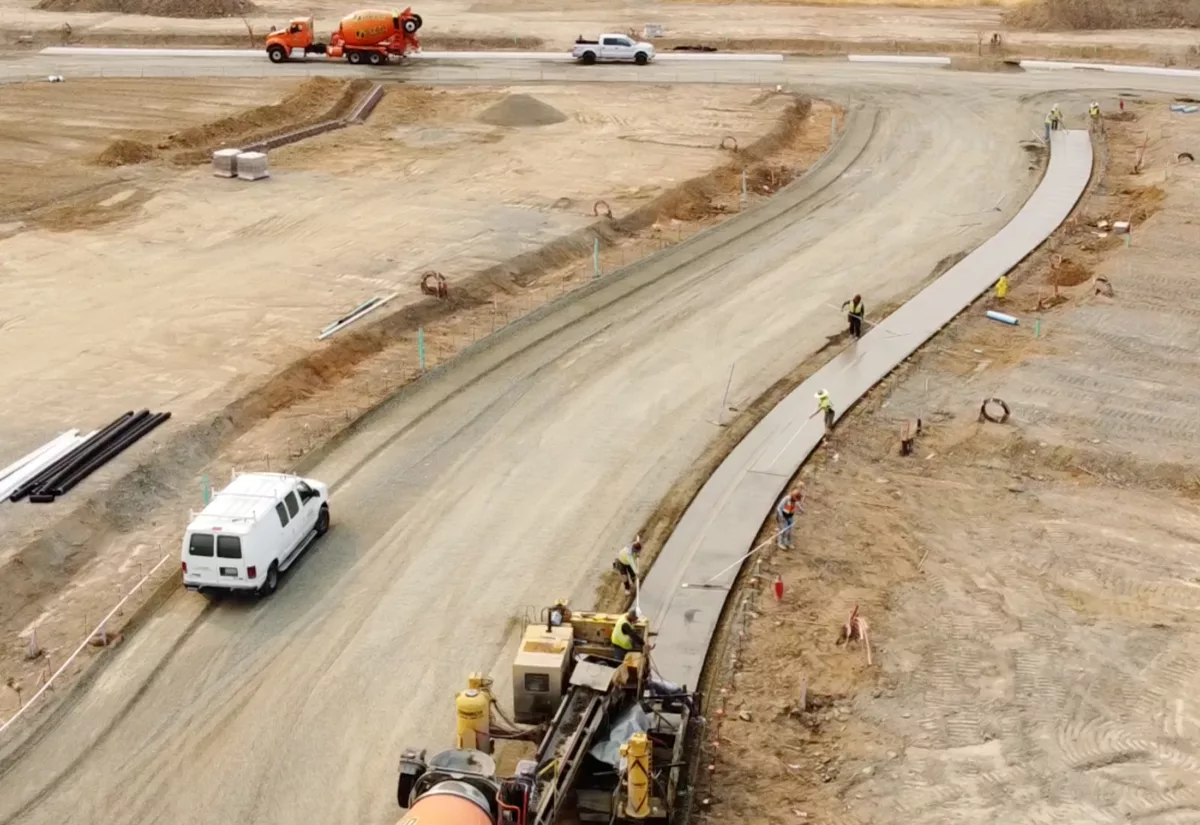 Project Highlight:
Mangini Ranch – Folsom
Contact Us
We appreciate your interest in contacting us and look forward to hearing from you. Our team provides the best service and support to our customers and will respond to your inquiry as quickly as possible.