Function Meets Beauty
Architectural concrete is specifically designed to provide aesthetic appeal while also meeting functional requirements. This type of concrete is often used in high-end construction projects where the appearance of the site concrete is as important as the appearance of the building. Architectural concrete is available in a wide range of colors, textures, and finishes, and can be molded into a variety of shapes and patterns to create unique and visually striking appearances. To achieve the desired finish, architects and engineers work closely with R.E. Maher to select the right mix of materials, additives, and finishing techniques that will create the desired look and feel of the concrete.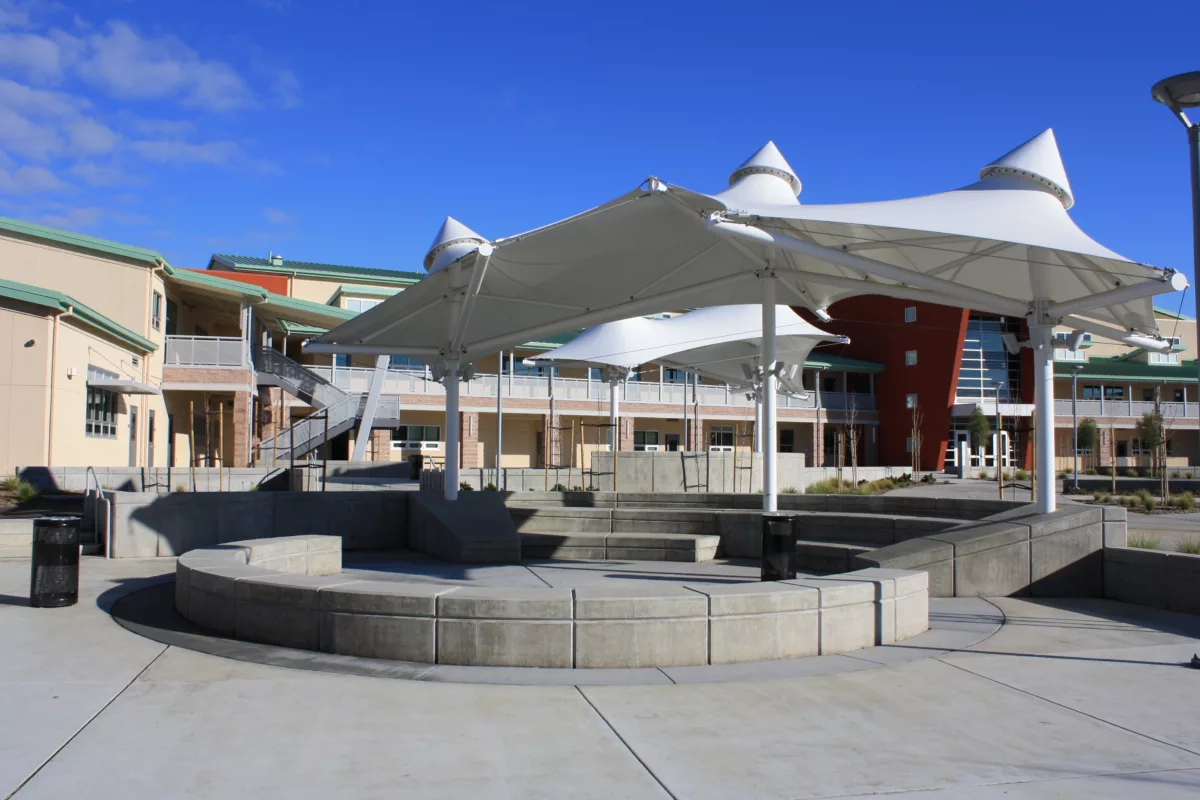 Seatwalls and decorative, colored concrete created for American Canyon Highschool. (Above)
Concrete etching with specialty schools at Cornonado Middle School in Richmond, all done by hand (Below)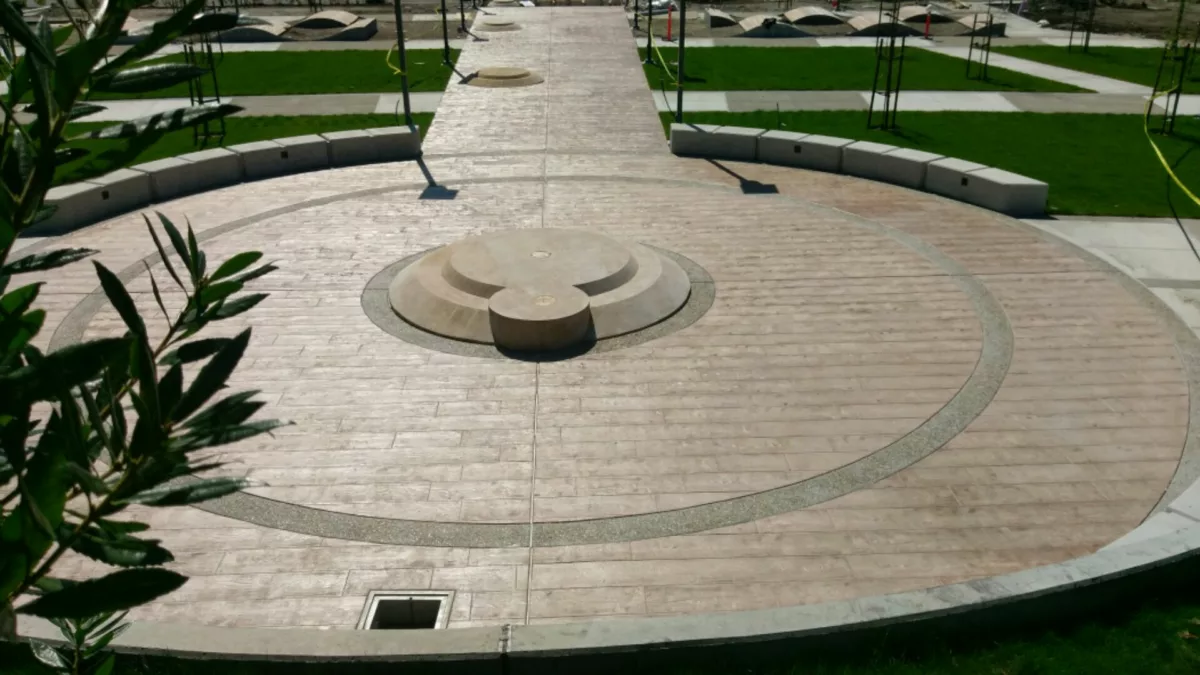 Project Highlight:
Emerald Glen Aquatic Center
Emerald Glen Aquatic Center in Dublin, CA
This job featured a wide range of concrete: structural retaining walls and building foundations, colored and stamped concrete, and architectural finishes to our retaining and seat walls including a board form finish and exposed aggregate finish.
Contact Us
We appreciate your interest in contacting us and look forward to hearing from you. Our team provides the best service and support to our customers and will respond to your inquiry as quickly as possible.